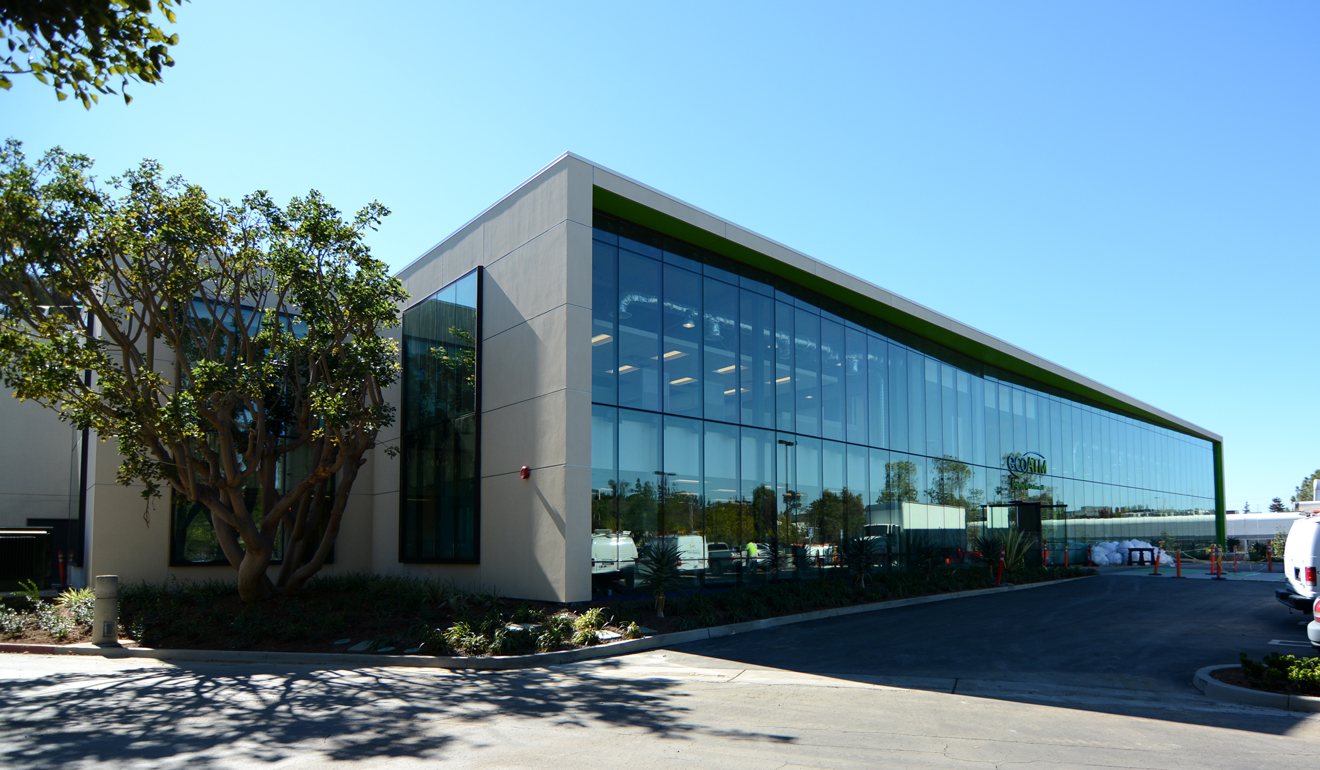 Build-Out Completed in Record Time
ecoATM is the operator of a nationwide network of automated electronics recycling kiosks, located throughout San Diego County in select grocery stores and malls. Completed in a staggering three and a half months, the new 53,000-square-foot ecoATM office in Sorrento Valley will support their network of 36 machines throughout San Diego County and 1,500 throughout the US.
3.5 month aggressive construction schedule
Gold CI on track for LEED certification with the US Green Building Council
The new ecoATM Sorrento Valley Office was completed on a 3.5 month aggressive construction schedule.
On track for LEED Gold certification through the U.S. Green Building Council, the interior build-out included complete mechanical and plumbing systems, a new reception area, open and closed offices on both floors, high-tech conference rooms, several break areas and—unique to ecoATM—a secure processing space for electronics.
Architecture firm Carrier Johnson and construction management firm Hughes Marino proposed an aggressive design and construction schedule, which was further accelerated after contractor Rudolph and Sletten began construction.
In order to meet the less than four month construction schedule, manpower on the project peaked at 90 workers in one day. "Close coordination with all trades, the owner's construction manager, and the architect ensured that workers could stay productive and maintain this fast-paced timeframe in a safe working environment," said Samudio.
"Throughout our history we are accustomed to performing under difficult circumstances, working together with the project team in a collaborative manner and satisfying our clients' expectations with successful results," said Rudolph and Sletten project executive Mike Samudio.
Building to Meet Your Needs
Rudolph and Sletten's Special Projects Group is designed to serve the needs of smaller projects. The division handles projects such as interior improvements and renovations with the nimbleness of a specialty contractor backed by the extensive resources of our entire company. From the simple hanging of a door to the build-out of a new office, our Special Projects Group is designed to meet your needs and exceed your expectations.