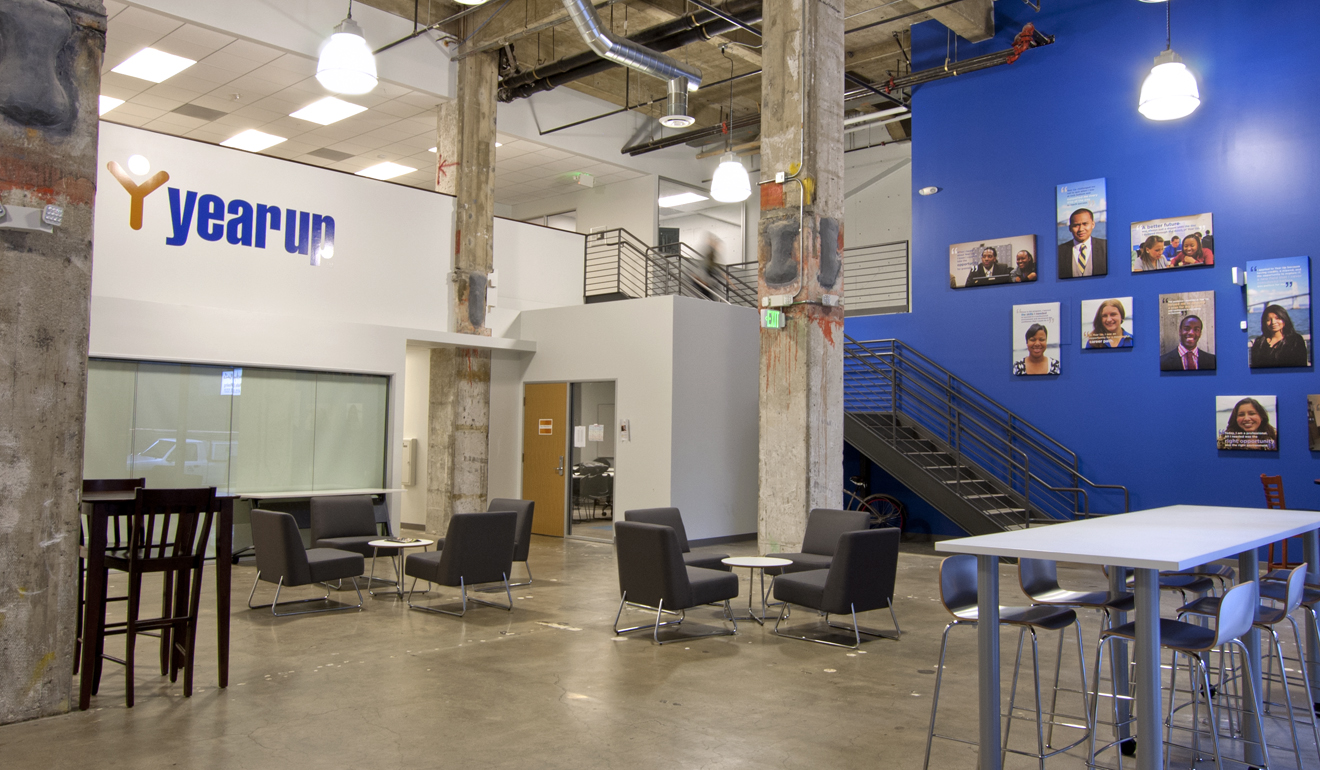 Expanded Operations in Downtown San Francisco for Non-Profit
Rudolph and Sletten recently completed interior construction for Year Up, a Bay Area one-year intensive training program that provides low-income young adults, ages 18-24, with a combination of hands-on skill development, college credits, and corporate internships.
Year Up expanded its operations in downtown San Francisco with tenant improvements on three floors at 100 Montgomery Street. Designed by Tecta Associates, the new space includes offices, classrooms, restrooms, an architectural feature staircase and a
new elevator.
Building to Meet Your Needs
Rudolph and Sletten's Special Projects Group is designed to serve the needs of smaller projects. The division handles projects such as interior improvements and renovations with the nimbleness of a specialty contractor backed by the extensive resources of our entire company. From the simple hanging of a door to the build-out of a new office, our Special Projects Group is designed to meet your needs and exceed your expectations.