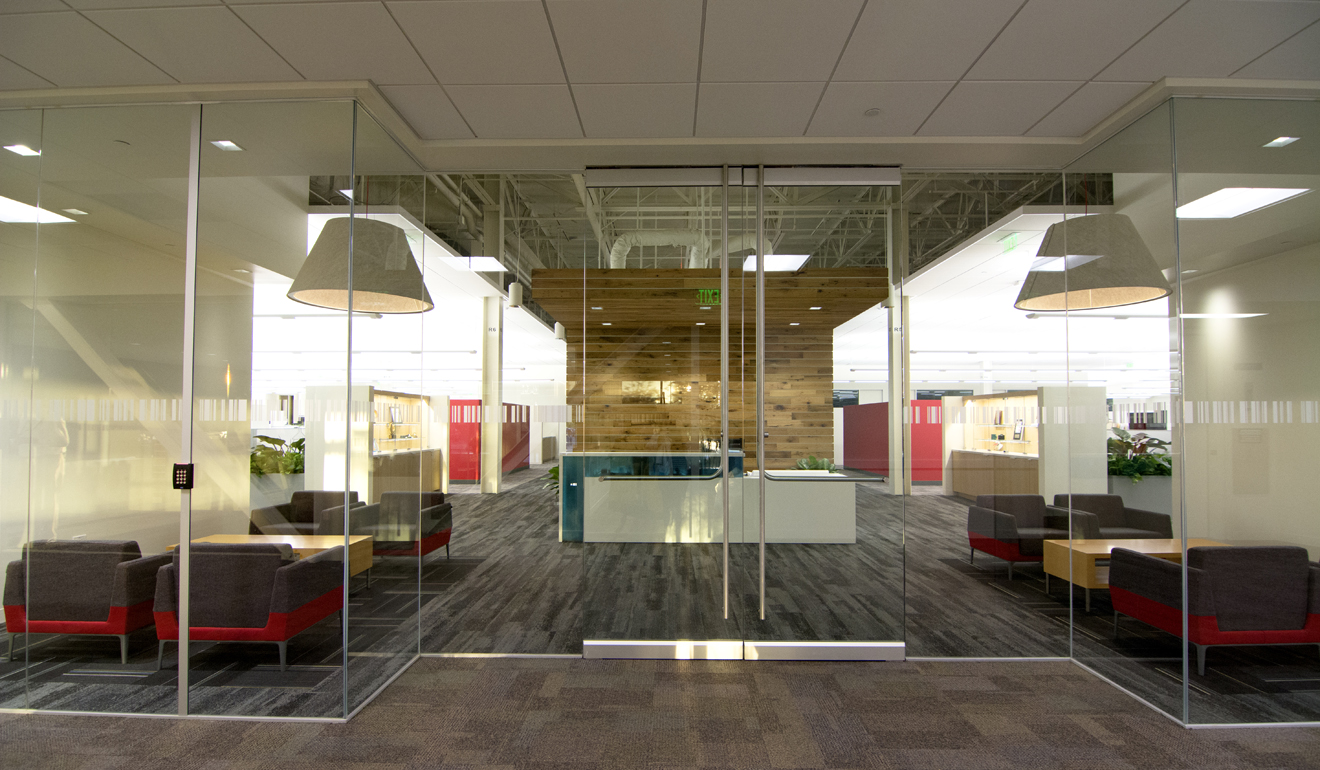 Hewlett Packard Enterprise Calwin Tenant Improvement
60,000-square-foot complete interior demolition and new tenant buildout for internal HP tenant CalWIN on the first floor of a fully occupied building.
Complete demolition of all architectural finishes and utilities on the first floor back to core shell. The new buildout is a modernized architectural design with natural lighting, exposed ceiling elements, open office space, large and small conference rooms, and break areas. Additional security features were added to the space including limited keycard access.
Project timeline was critical for the client and was completed in 16 weeks. Due to the tight project timeline and high level of finishes, a significant amount of effort went into early procurement of lead time materials to align with field installation. The project was delivered in two tenant occupancy move-ins which was heavily coordinated with the furniture vendor, data cabling vendor, and the City of Roseville. The project was delivered on schedule and under the GMP construction budget.
Building to Meet Your Needs
Rudolph and Sletten's Special Projects Group is designed to serve the needs of smaller projects. The division handles projects such as interior improvements and renovations with the nimbleness of a specialty contractor backed by the extensive resources of our entire company. From the simple hanging of a door to the buildout of a new office, our Special Projects Group is designed to meet your needs and exceed your expectations.