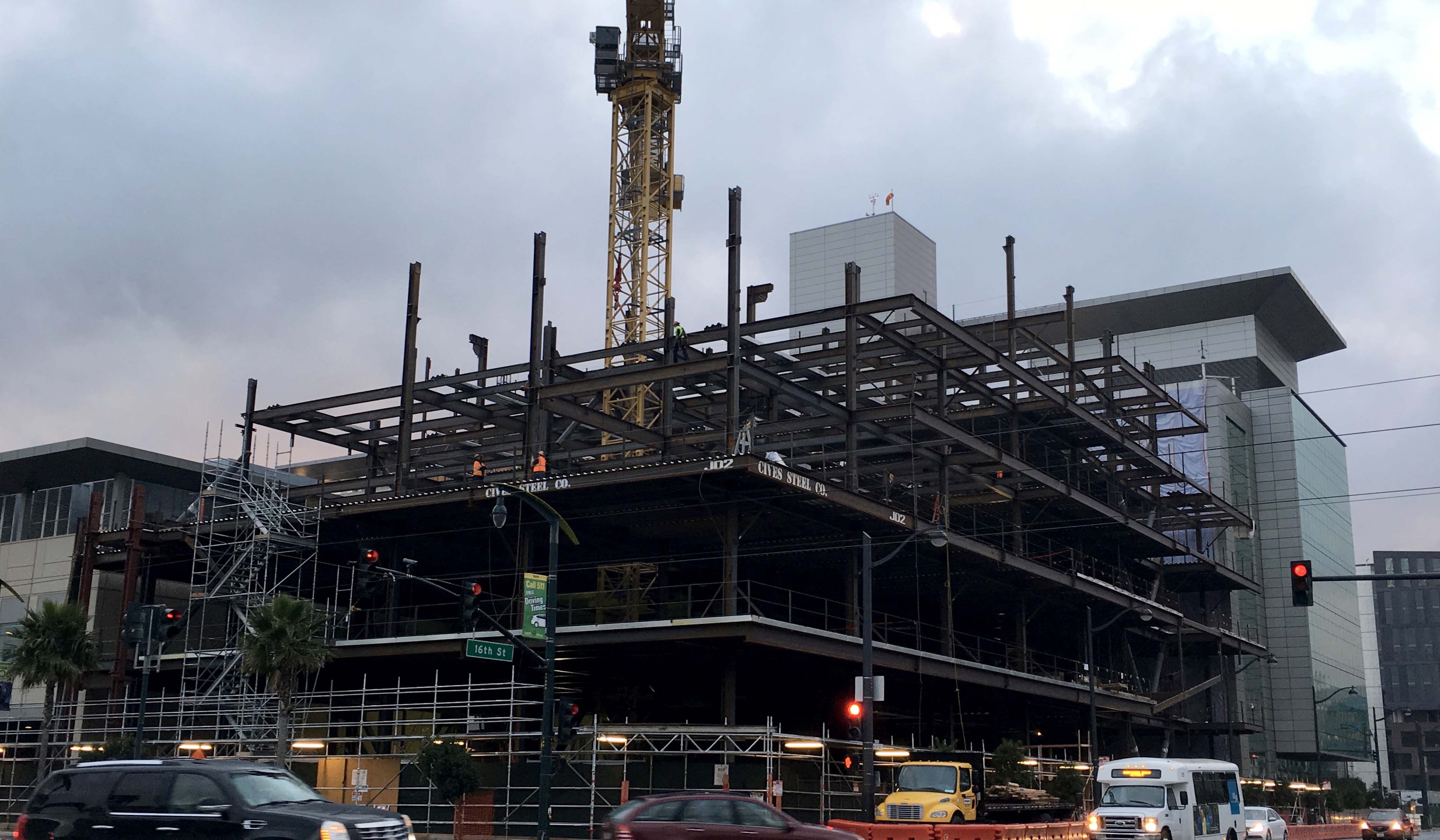 Projects
Project Update - UCSF Precision Cancer Medicine Building
Adjacent and connected to the Gateway Medical Building, PCMB will consolidate the Mount Zion and Mission Bay cancer practices at one location. Bringing these practices together at Mission Bay, already a robust site for cancer research, will better integrate research and clinical care and speed innovation from the bench to bedside.
Along with 63,000-square-feet of clinical exam space, the 170,000-square-foot Precision Cancer Medicine Building will house 45 new infusion bays for administering chemotherapy, radiation oncology therapy, MRI, LINAC and other crucial components like a pharmacy and tissue lab—significantly expanding capacity for same day, same site imaging, treatment, and supportive care.
The Design-Build team—contractor Rudolph and Sletten and architecture firm Stantec—partnered with faculty, staff, administrators, and patients to hardwire patient centered care, innovation and teaching, and operational efficiencies into the building design.
"The design process is intentionally a collaborative one," said Alan Ashworth, PhD, FRS, president of the UCSF Helen Diller Family Comprehensive Cancer Center. "Including PCMB faculty, staff and patients in setting the building layout is essential to embedding optimal, lean workflows that are designed around the patient experience in the very blueprints of the building."
This article is from the Winter 2017/18 issue of Hooked on Construction. Read more here.