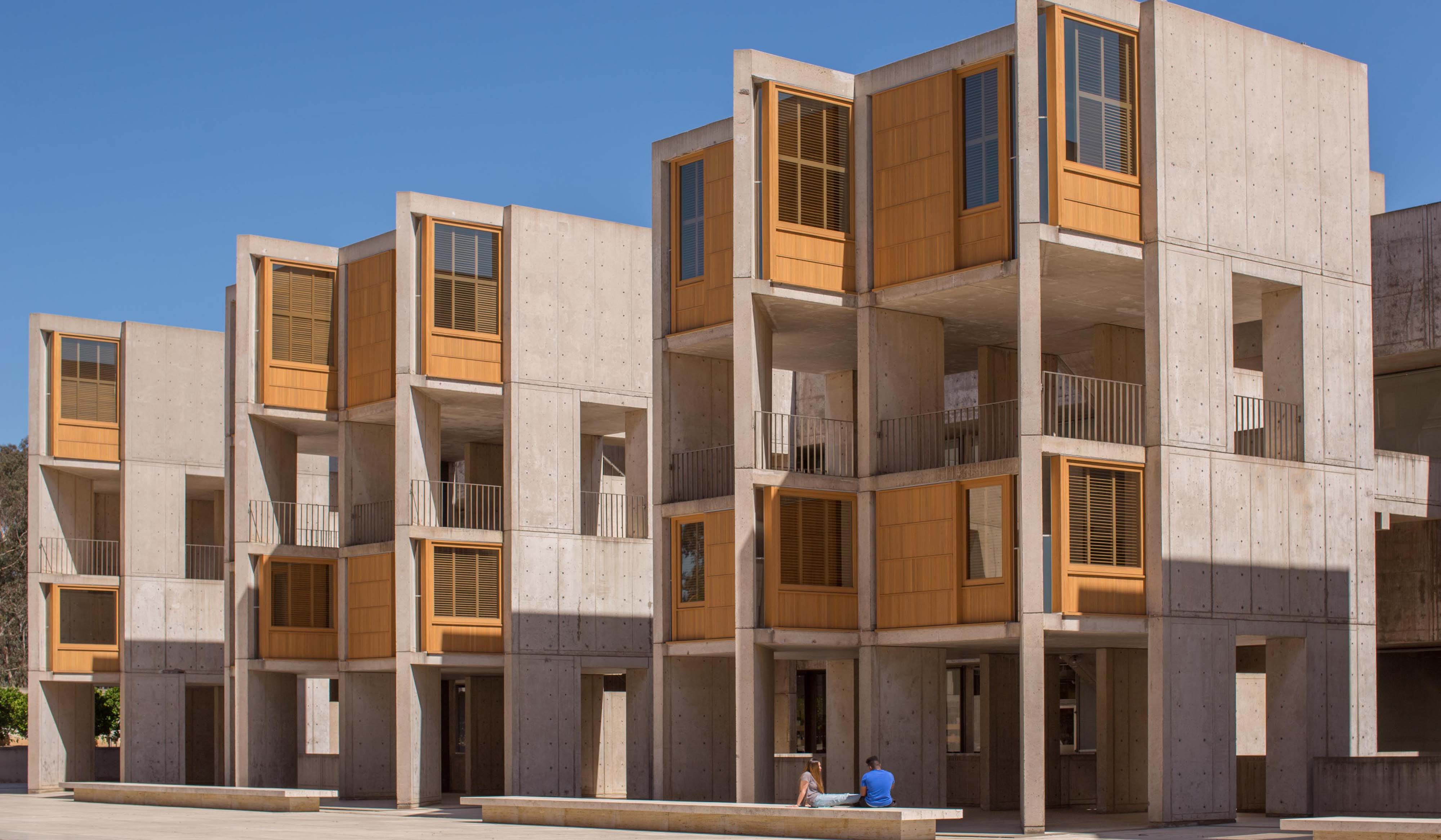 Projects
A Model for Preservation
The 52-year-old Salk Institute for Biological Studies campus—a non-profit scientific research institute located in La Jolla—includes architectural features in a combination of teak and concrete. Due to the campus' coastal location, the buildings materials are subject to the punishing rigors of a marine environment. The teak wood windows were also subjected to a fungal biofilm from nearby eucalyptus trees and various surface treatments to remove the biofilm.
A model for future Preservation
As a designated historical landmark, the Salk Institute—in partnership with the Getty Conservation Institute (GCI)—addressed the aging and long-term care of the architectural concrete structure and teak windows originally designed by renowned modern architect Louis Khan.
The repair and conservation treatments-- developed jointly by project architect Wiss, Janney, Elstner Associates, Inc. (WJE), the GCI, and Rudolph and Sletten-- were derived from earlier research and on-site mock-ups conducted by Rudolph and Sletten. The methodologies developed and implemented on the Teak project will serve as a model for buildings with similar conservation issues.
Despite the varying levels of disrepair from insects, moisture and fungus, the team was able to save over two-thirds of the original wood. The scope of intervention ranged from cleaning and minor repairs to complete removal and replacement with like materials. Portions of the window assemblies were also redesigned to include flashing and weather stripping to provide better insulation and energy efficiency.
Unique Scope for Concrete Repair
Kahn's iconic design also relied heavily on architectural concrete, and like the teak wood, even concrete cannot defy aging and the rigors of its coastal location. Our team and WJE produced several color and texture samples and implemented repairs to the building in select spots.
The improvements made during the restoration will last a minimum of 50 to 70 years, meeting the Institute's goal of preserving its iconic campus for generations. The Teak Restoration project continues Rudolph and Sletten's more than 20 year relationship with the Salk Institute.
This article is from the Winter 2017/18 issue of Hooked on Construction. Read more here.