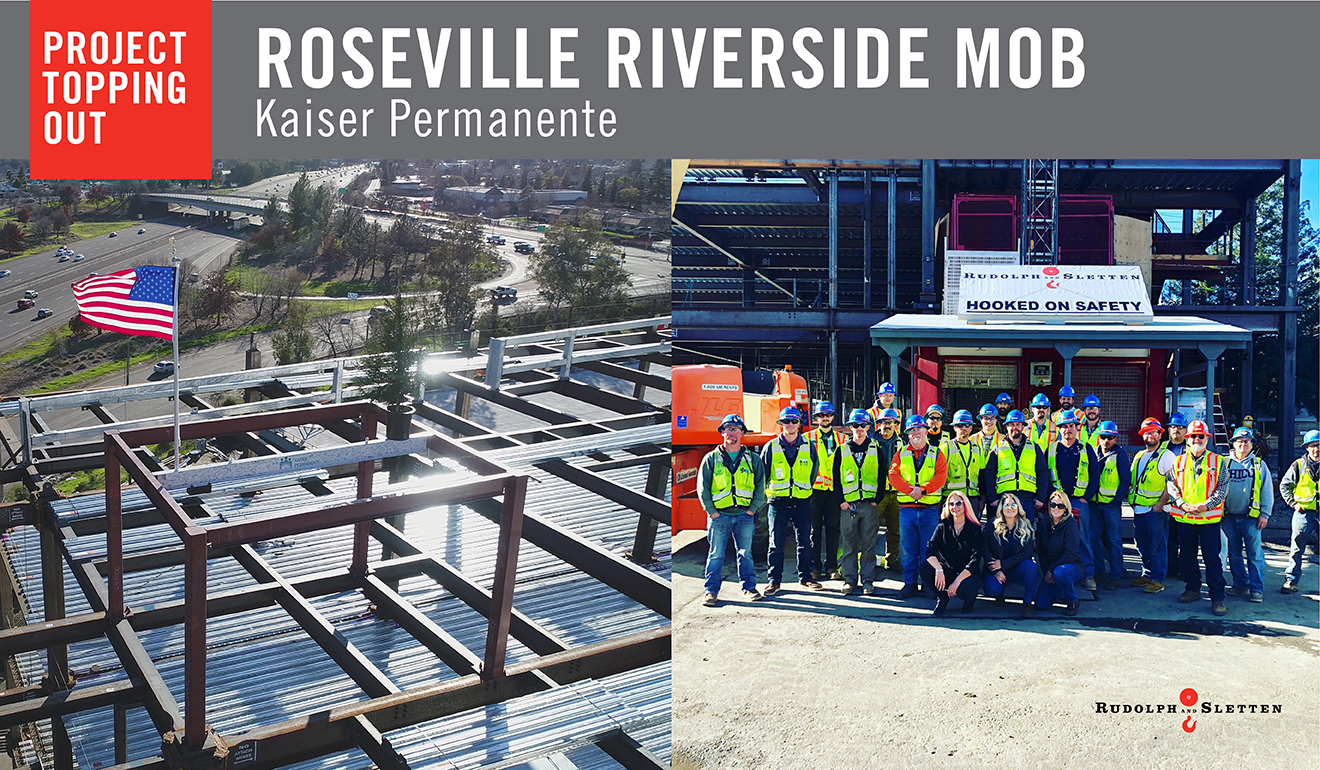 Events
Projects
Kaiser Roseville Riverside MOB Tops Out
The team on the Roseville Riverside MOB project for Kaiser Permanente celebrated the building's topping out on Friday.
The building—a 210,000sf 132-provider office medical office building with multiple departments—is being constructed on the existing Riverside Medical campus, which remains fully operational during construction. Once completed, the existing buildings will be demolished and additional parking will be created for the facility. 
In keeping with long-standing construction tradition, the final structural beam was signed by team and crew members before being lifted into place along with an evergreen tree and American Flag.